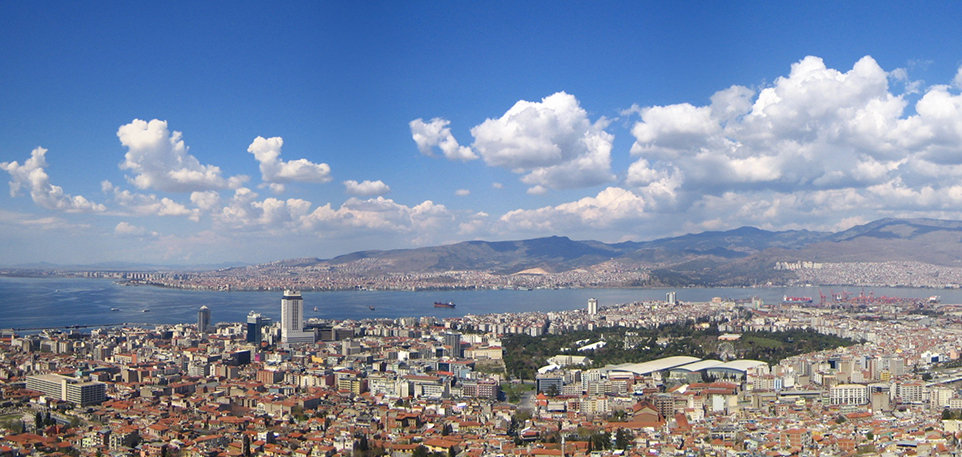 Safety in Izmir, time zone, transport, weather. Useful information for those who decide to travel to Izmir.
The information below is given in good faith, in full effort to keep it updated and detailed. As things change quickly, the information may be out of date. For any questions or needs, please contact us at: info@visitareizmir.com
Transportation
In Turkey, road transport is excellent, with air-conditioned buses, reserved seats and excellent quality of service, at least with large operators.
The buses are normally well equipped with excellent drivers and several assistants. Trains are not used at all in some places and this means that planes and buses are the typical means of transport.
Transportation in Izmir
The city transport network in Izmir is excellent. It has scheduled buses, subways, tramways, ferries on the Aegean Gulf, the futuristic Izmir Metro or Izban. All public transport is accessed via a prepaid magnetic card called "Kent kart". Carriageable when needed, comfortable and Tacilesi can buy in the many kiosks that bear the inscription "Kentkart", and load it with the sum you deem appropriate. Each ride costs around 2.5 TL and can be used by several people at the same time. The historic city districts are well connected by the tram line between Izmir districts. "Üçkuyular, Güzelyalı, Göztepe, Konak, Alsancak, Karşıyaka, Bostanlı, Mavişehir ..."
And the airports?
The International Airport "İzmir Adnan Menderes" is located 20 km in the center and is connected to the city by "İzban - Metro".
Is Izmir safe?
Turkey is an extremely sensitive and complex country that is building and experimenting the way towards its own democracy. Despite the state of emergency proclaimed after the failed guilt of 15 July, no changes and no restrictions were encountered by citizens, much less by tourists. Regardless of the bad campaign that is rampant in Europe, based on prejudice and a lot of ignorance - mediated by various journalists and bloggers who, in addition to not knowing the language, most likely have never been beyond the city of Izmir - Turkey is and it remains a safe country for everyone, especially travelers. In particular, the regions of Central and Western Anatolia, the Aegean and Mediterranean coasts, the Black Sea region are to be considered absolutely peaceful and safe, never affected by any kind of violence and internal conflicts.
Visa
For European citizens there is no need for a visa. An identity card valid for at least 6 months from the date of arrival in Turkey is sufficient.
Hours
GTM +2 (from Sunday 29 October 2016 Turkey will renounce solar time. The time difference with Italy will therefore be 2 hours during the winter.)
Phone
The international telephone code for Turkey is +90. Cell phones work in 99.9% of regions and Internet Cafes are everywhere in every city. In any public place it is possible to connect to a free wi-fi.
Electricity
220 volts, 50-60 cycles. In case you decide to bring electronic equipment it is advisable to have a 220 to 110V adapter.
Sockets generally have two plugs.