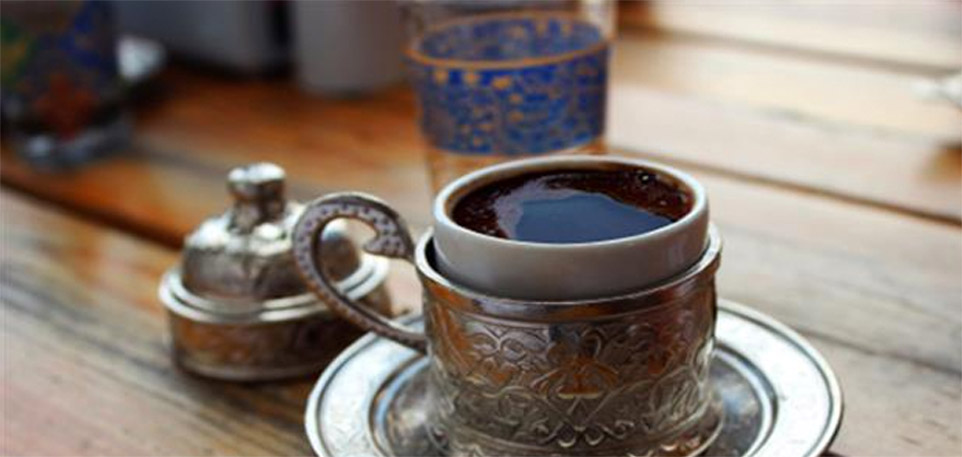 Drink Turkish coffee
The Turks are used to saying that offering a Turkish coffee can be remembered for a thousand years "bir kahvenin bin yıllık hatırı vardır". It has always been a sweet excuse to meet new friends, reconcile irritated friends and strengthen agreements during the negotiations; in short, Turkish coffee is synonymous with respect and goodness. For example there is a nice tradition, which concerns the promise of marriage. Before asking the hand of his bride, the boyfriend must go to the house of his future wife. During this meeting, coffee that will be prepared by the future bride should be traditionally prepared with salt or pepper for the future groom. All this will serve as a test to assess how much the future husband can love and to understand the greatness of his patience. In the end, a good husband will never speak before his future wife, accepting all his faults.
The secret to preparing a good Turkish coffee?
In order to prepare a really good Turkish coffee, you need to equip yourself with a particular tool, which is called "cezve" a brass pot with a medium-length handle. For the preparation, put two teaspoons of coffee powder for each cup and measure the water according to the number of cups you want to serve, you can also sweeten it with a little sugar if you wish. Attention friends ... it is usual for Turkish to ask how much sugar you want but a real Turk would recommend tasting it in all naturalness, trying to get a scented foam. The secret to a good Turkish coffee? It should be prepared on very slow heat and above all with love !!!
Turkish coffee is not filtered and it settles on the bottom of the cup, so do not drink it until the last drop because what will remain will serve to interpret the images of your future. Are you wondering how? As soon as you finish drinking, turn the cup, the contents remaining will gently slide to the bottom of the saucer. After this, you can raise the cup and interpret the scene through the images reproduced by the coffee deposited on the saucer.
Çay
Known as black tea, it is a very popular drink in Turkey that certainly cannot be missed in any self-respecting commercial deal. It is served in small glasses similar and is usually served in rooms where only this type of tea is prepared. Little boys rush between restaurants and shops, serving and keeping special teacups balanced, on trays with high dome handles where the cups are in perfect balance. The aroma of the çay tea is obtained through the processing of the leaves coming from the Black Sea plantations, moreover you can find a wide range of very popular aromas such as apple tea called "elma cay" amber, fragrant and relaxing.